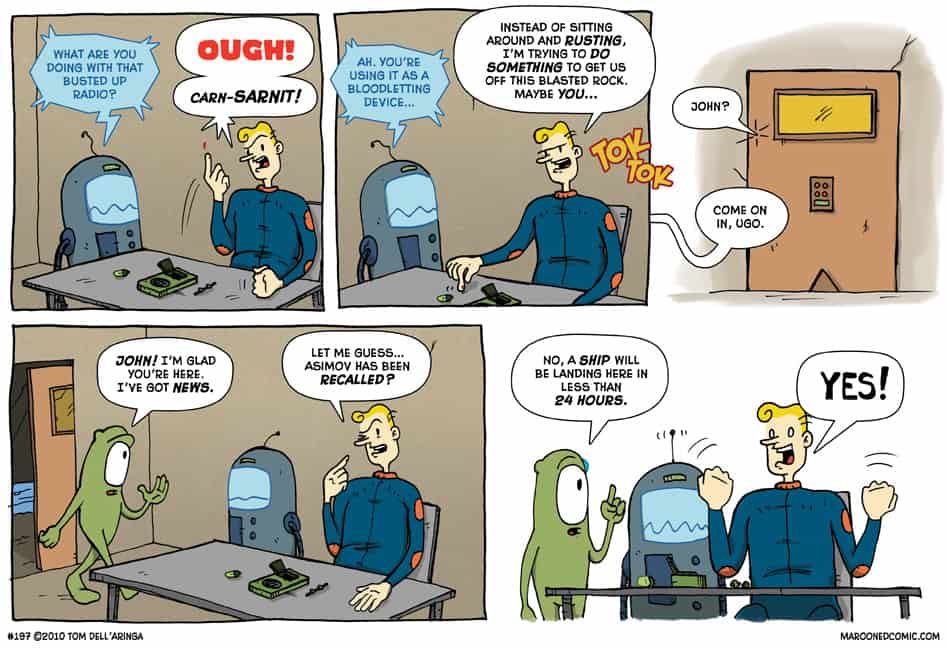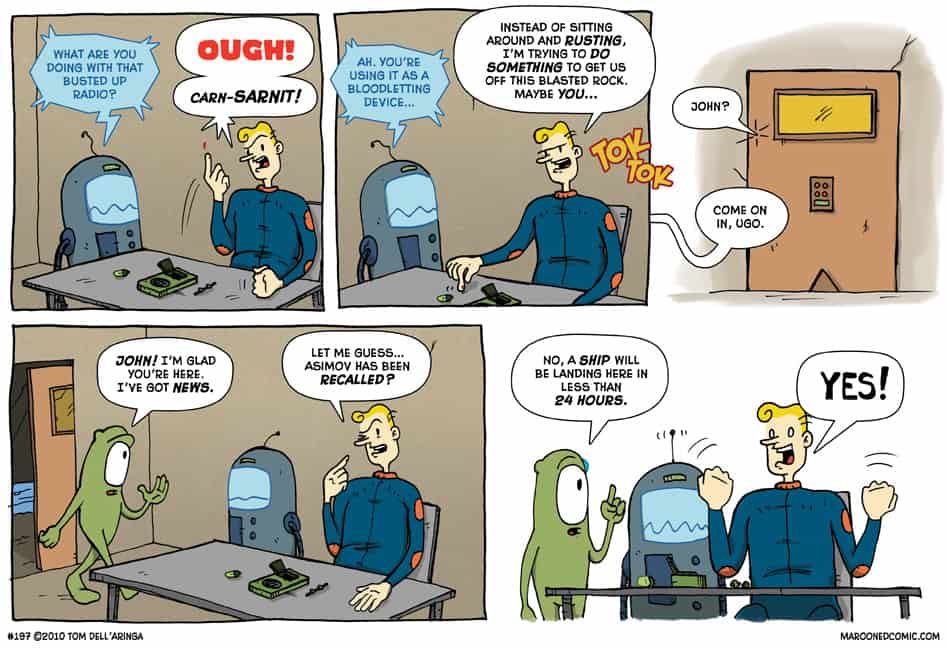 This begins the new Marooned story "Brains from Another Planet!" Will this new ship be John's salvation? I definitely had to knock some rust off working on this one. John's design is much closer to where I'd like it to be. It will be a matter of getting used to drawing his updated body. I've also tweaked colors a bit on both guys. I hope that's the end of fiddling with things.
And hey, if you haven't told your friends about Marooned, now is a good time! This new story is perfect for anyone to jump in. Also, you may notice the Facebook "like" button above this post. Please give my comics a thumbs up if you like them, it will really help me out.
Welcome New Readers!
If you are a new reader, you have jumped in at the perfect time. This strip begins a brand new story in Marooned. All you need to know is that Captain John (the spaceman) and Asimov (the robot) have been stranded on Mars. Ugo the Martian (the green guy) has put them up in the Martian underground city Vita, and they live there now. There are other various Martians you'll meet along the way. Sit back and enjoy the story!
If you want to be fully informed, you can begin reading from the beginning